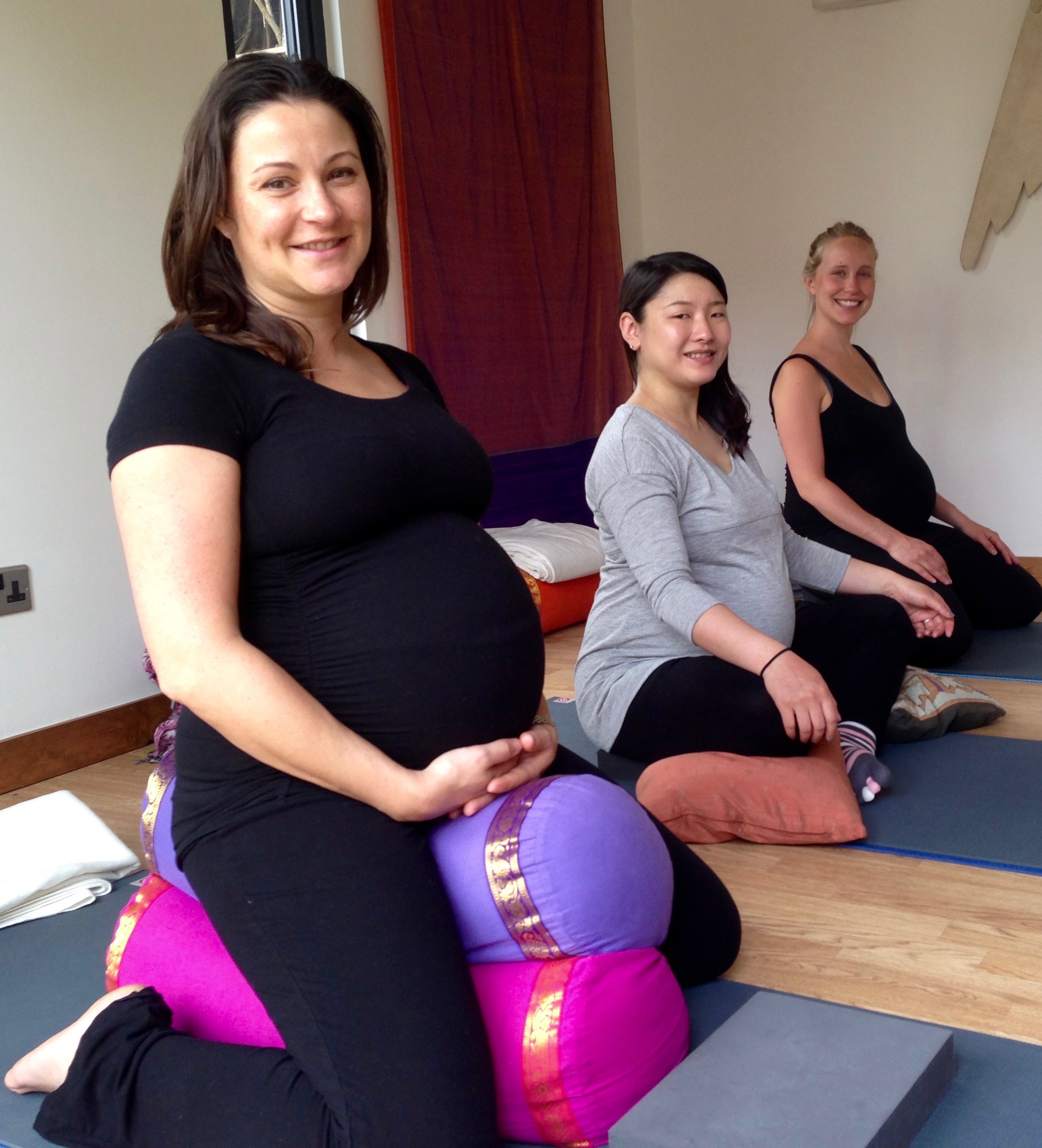 As a mother of four children, I understand what a deeply affecting time pregnancy is for women. Life is change and never is this more evident than during the forty weeks in which a new life begins, develops and is born into the world. Yoga can offer profound benefits to both you and your baby. I completed the British Wheel of Yoga Pregnancy Yoga Module with Judy Cameron in 2013 and to date have taught hundreds of pregnant women, some returning for their second or third pregnancy! It's an incredible privilege to support women through their pregnancy and to meet them and their babies after birth. I will never become immune to the miracle of birth and new life.
Embrace the changes taking place within your body.
Learn how to relieve some of the common discomforts of pregnancy.
Connect with your developing baby, using sound and visualisation.
Learn helpful breathing techniques.
Create space for your growing baby.
Strengthen your body for the labour and birth.
Tone and prepare your pelvic floor.
Encourage your baby into the optimum position for delivery.
Approach your baby's birth with confidence.
Take time to nurture yourself and relax.
Meet other mums-to-be.
It is safe to practice yoga throughout your pregnancy from the 14th week onwards. If in doubt always seek medical advice.
I currently teach 2 pregnancy sessions on Monday evenings at 7:30 pm and on Saturday mornings at 9 am. You can join via Zoom in the comfort and safety of your own home.
Please contact me for details.